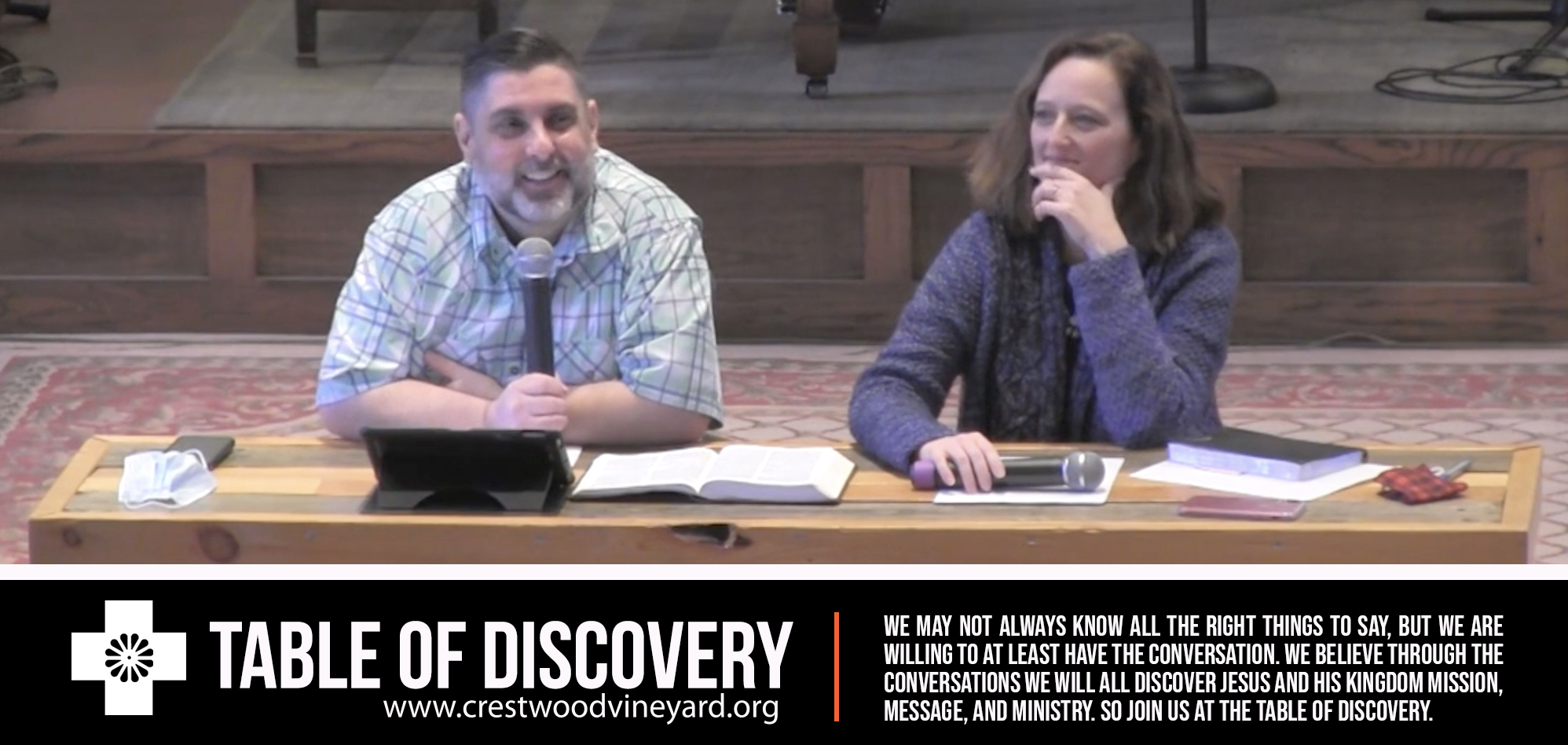 Table of Discovery Conversations
On Jan 24th, Brian and Jeanine started something new at the in-person service. We know that we are in a season as a nation, and specifically as the Church in our nation, where we are facing many challenges—whether that be regarding prophecy, the 2020 election, political concerns, or theological concerns. In an effort to have open dialog within Crestwood about these topics, we decided to take down the pulpit and sit around a table to have conversations with the church for a while, something we are calling the "Table of Discovery."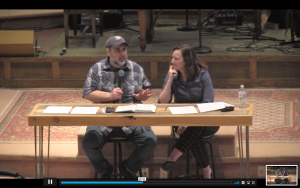 For the coming weeks, we will have these table conversations about whatever topics need to be addressed. Our desire isn't to preach as much as to speak as fathers and mothers in our congregation. Along the way other Crestwood pastors and leaders will participate in the conversations as well.
These are Crestwood in-house conversations, and we really do welcome your questions and feedback. Also, to help the conversation feel safe, we will not be posting these table conversations to the public online or on social media. They will only be made available to those on our Crestwood mailing list through a password-protected page.
Crestwood Vineyard is part of the Vineyard movement, a global association of 2,500 churches around the world.
For more information, visit Vineyard USA or Vineyard Global.