Sundays at Crestwood Vineyard begin at 10:00am when our coffee room opens. The worship service starts at 10:30 and ends at 12:00. Our beautiful, historic facility is located at 2515 NW 16th St. on the corner of NW 16th and Villa in OKC.
Come as you are
All people are welcome at Crestwood—just as you are! You will find a diversity of people from various backgrounds in our congregation. Dress is casual, so feel free to dress up or dress down however you prefer to worship.
Bring your kids!
We have a wonderful CV Kids ministry that will take great care of your kids, ages birth through 5th grade. We want you to feel relaxed in the service knowing your kids are safe, making friends, and growing in their relationship with God. If you prefer to keep your children with you in the worship service, they are welcome to remain in the sanctuary with you. Learn more about CV Kids »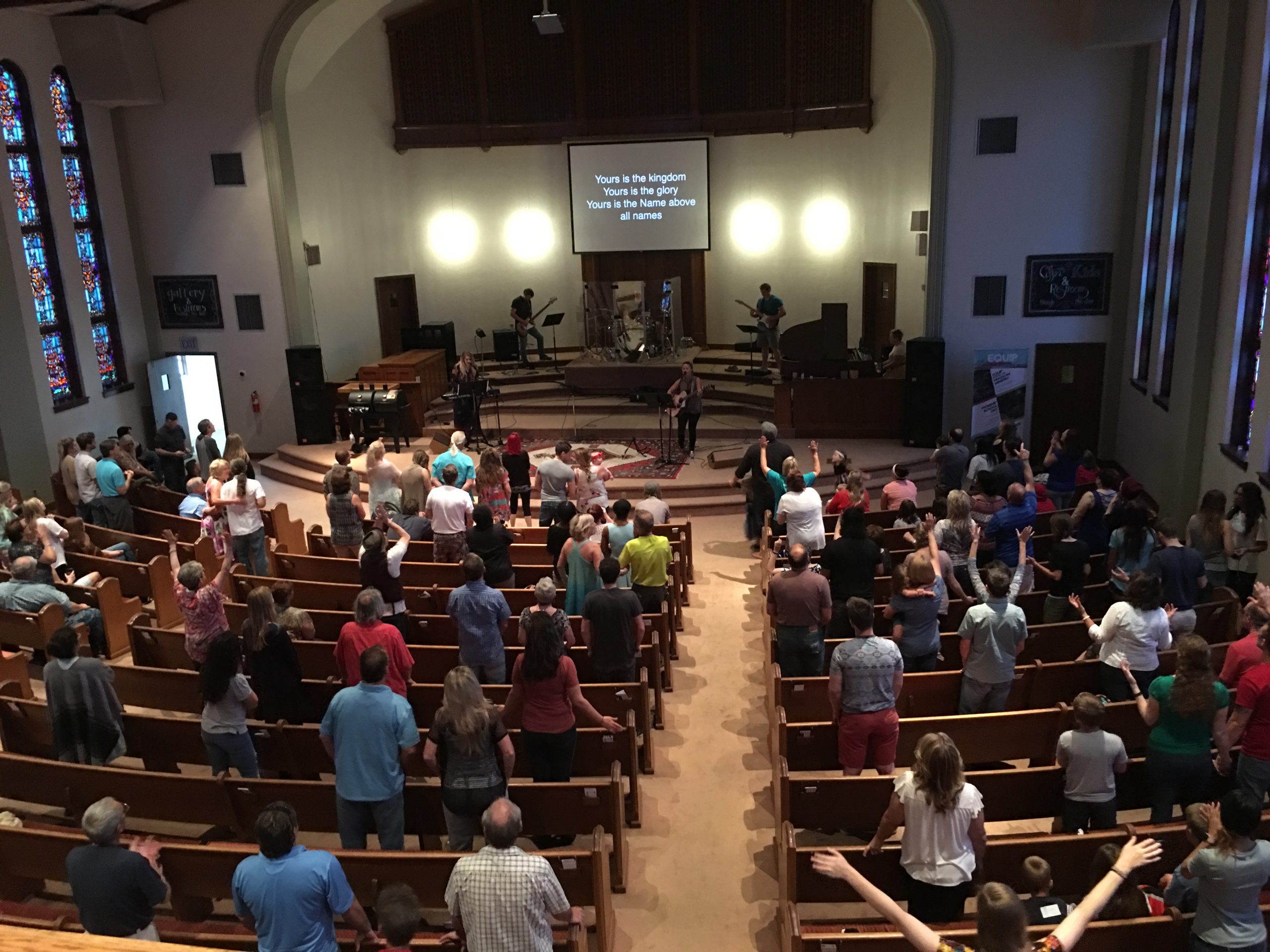 Our Worship Service
You can expect each Sunday morning service to include 3 major components (not necessarily in this order):
Worship – Feel free to sit or stand, raise your hands, or quietly enjoy the worship songs. 
Teaching from the Bible – One of our preaching team members explores what God has to say to us today through His Word.
Ministry time – This may look like sharing prophetic words, praying for healing, or sharing testimonies.
We serve communion every second Sunday of the month. All people are welcome to join in communion at Crestwood Vineyard.
Parking and entrances
Insider tip: For closest access to the Coffee Room, enter through the Green Door.
If you have children, we encourage you to enter into our "Family Entrances":
16th St. parking lot on the south side of the building
17th St parking lot on the north side of the building
If you are disabled:
Park in the 16th St. parking lot in the handicapped spots.
If you have children, enter the family entrance and someone will assist you.
If you do not need to go to the children's wing, enter the "Accessible Entrance" on the south side of the building.
General parking and entrances:
Park on the east side of Villa Ave. Enter through the "Grand Staircase Entrance" on the east side of the building.
Park in the lot on the west side of Villa Ave and north of the building. Enter through either the "Green Door" or the "Basement Door" entrances.